K. STOCKHAUSEN AND B. A. ZIMMERMAN: INVENTION OF THE SIMILARITY OF OPPOSING
Keywords:
B. A. Zimmerman, K. Stockhausen, serial technique, polystylistics, electronic music, time, superart.
Abstract
The article attempts to compare philosophical-aesthetic and music-theoretical views and the oeuvre of K. Stockhausen and B. A. Zimmerman - German composers of the second half of the twentieth century, who are traditionally presented as antagonists in domestic musicology. It was found that both authors: studied the problem of time in music and offered their options for its inclusion as one of the parameters of serial technique; substantiated in their literary works their own composer's findings; created technically complex compositions (in the field of performance, and in the field of work stages on the final version); used in the works multilingual texts in phonetic and semantic aspects; evolved from a fascination with the technical side of creativity to the predominance of the aesthetic; constructed a new sound reality by means of sound polyphony at the macro and micro levels, trying to create «super-art».  
References
Bychkov V. Aesthetics: Textbook. M .:Gardariki, 2004. [Bychkov V. Aesthetics: Textbook. M .: Gardariki, 2004. (In Russ.). ]
Dontseva N. Creativity B. A. Zimmerman: music and word. Abstract of the thesis. Cand. dis. / N. Donceva, Moscow, 2012 [Donceva N. B. A. Zimmermann's Creativity: Music and Word. Author's ref. сand. dis. / N. Dontseva, Moscow, 2012 (In Russ.). ]
Obrist H.W. A Brief History of New Music. Ad Marginem Press, 2013. URL: https://avidreaders.ru/read-book/kratkaya-istoriyanovoy-muzyki.html?p=7
Safonov A. Untimely composer of the era of utopia: to the 100th anniversary of Bernd Alois Zimmerman // Musical Life. 20181.06. Url: https://muzlifemagazine.ru/nesvoevremennyykompozitor-yepokhi-ut/]
Coll J. Stockhausen: Conversation with the Composer: [English]. London, 1989.
Kühn C. Die Orchesterwerke Bernd Alois Zimmermanns: ein Beitrag zur Musikgeschichte nach 1945 // Schriftenreihe zur Musik. Bd. 12. - Hamburg, 1978.
Stockhausen K. Texte zur Musik 1952—1991. Bd. 1-10. - Köln-Kürten, 1963-1998.
Stockhausen K. Texte zur Musik: [nim.] B. 3. Koln, 1971.
Zbigniew Skowron. Muzyka elektroniczna Karlheinza Stockhausena. Okres prób i doświadczeń (II) // Muzyka. 1982.1-2. 11-36.
Zimmermann B. A. Interval und Zeit.Aufsadze und Schriften zum Werk [nim.]. Mainz, 1974.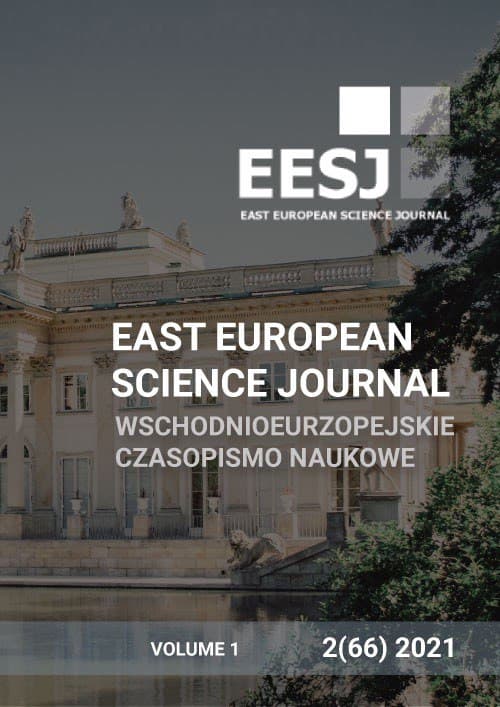 Downloads
License
This work is licensed under a Creative Commons Attribution-NoDerivatives 4.0 International License.
CC BY-ND
A work licensed in this way allows the following:
1. The freedom to use and perform the work: The licensee must be allowed to make any use, private or public, of the work.
2. The freedom to study the work and apply the information: The licensee must be allowed to examine the work and to use the knowledge gained from the work in any way. The license may not, for example, restrict "reverse engineering."
2. The freedom to redistribute copies: Copies may be sold, swapped or given away for free, in the same form as the original.