ASPECTS OF ISCHEMIC HEART DISEASE
Keywords:
population, pathology, heart, mortality, aspects, vessels.
Abstract
The article includes data from the literature analysis on aspects of coronary heart disease, which are important for physicians, especially for therapists, and the study of this problem in theoretical medicine remains an open question.
References
Ariev, A.L. Gout and hyperuricemia today: prevalence, risk factors, especially in old age / A.L. Ariev, H.A.Kunitskaya, L.S. Kozina // Advances in gerontology. - 2012. -T. 25, No. 3. - S. 540-544.
Feofanova E.S., Knyazeva L.A. Indicators of endothelial function of the vascular wall in patients with gout associated with ischemic heart disease. Scientific –practice. Rheumatol. 2007; Pp. 21-27.
Fomin I.V., Belenkov Yu. N., Mareev V.Yu. and others. The prevalence of chronic heart failure in the European part of the Russian Federation (part 1) - data from EPOCH-CHF. Heart Failure Journal 2006; 7,1 (35): 4-7.
Kudritsky, S.Yu. Influence of cryoplasmapheresis on microcirculation in patients with diabetic foot syndrome / S.Yu. Kudritsky // Modern technologies in medicine.--2010. -No. 3. - S. 84-87.
Topolyanskaya S.V., Vakulenko O.N., Semashkova A.E., Kupina L.M., Strizhova N.V. Hyperurekemia and cardiovascular diseases in old age Zh. wedge. honey. 2017; 95 (5) pp. 457-464.
Watanabe S., Kang D., Feng L. et al. Uric acid, hominoid evolution, and the pathogenesis of saltsensitivity. Hypertension 2002; 40 P: 355-360.
Barton, M. Obesity and risk of vascular disease: importance of endothelium-dependent vasoconstriction / M. Barton, O. Baretella, M.R. Meyer // Br. J. Pharmacol. -2012.-Vol. 165, no. 3.-P. 591-602.
Waring W., McKnight J., Webb D. Uric acid restores endothelial function in patients with type 1 diabetes and regular smokers. Diabetes 2006 / P 127-32.
Weiner D, Tighiouart H, Elsayed E. Uric acid and incident kidney disease in the community. J. Am. Soc. Nephrol. 2008; 19 (6): 1204-1211.
Zoccali C., Maio R., Mallamaci F. et al. Uric acid and endothelial dysfunction in essential hypertension J. Am. Soc. Nephrol. 2006; 17:
-1471.
Becker, M.A. Long-term safety of pegloticase in chronic gout refractory to conventional treatment / M.A. Becker, S.B. Herbert, R.A. Yood // Ann. Rheum. Dis. -2013.-Vol. 72, no. 9.-P. 1469-1474.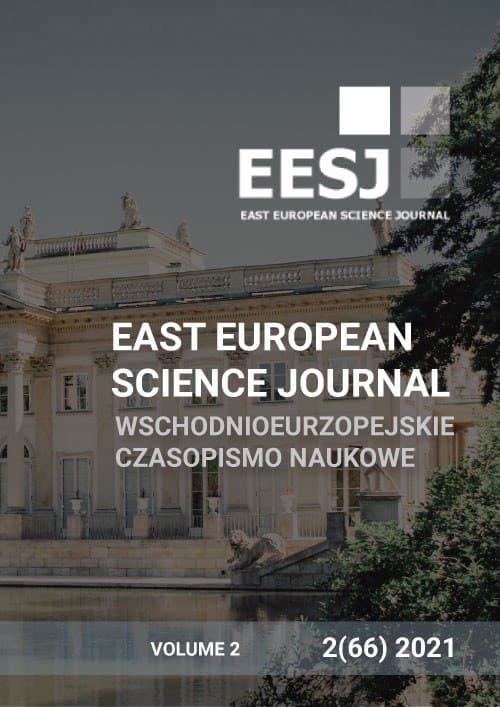 Downloads
License
This work is licensed under a Creative Commons Attribution-NoDerivatives 4.0 International License.
CC BY-ND
A work licensed in this way allows the following:
1. The freedom to use and perform the work: The licensee must be allowed to make any use, private or public, of the work.
2. The freedom to study the work and apply the information: The licensee must be allowed to examine the work and to use the knowledge gained from the work in any way. The license may not, for example, restrict "reverse engineering."
2. The freedom to redistribute copies: Copies may be sold, swapped or given away for free, in the same form as the original.