ECONOMY AND TRANSPORTATION OF HUNGARY IN THE COVID-19 PANDEMIC
Keywords:
transport policy, infrastructure, gross domestic product, export, import, foreign trade relations.
Abstract
The article discusses the issues of economic development of Hungary in the context of the COVID-19 pandemic. The authors identified the problems of transport policy, assessed the country's transport infrastructure, analyzed export - import foreign trade operations, identified strategic partners.
References
Kovács, S.Z., Koós, B., Uzzoli, A., Páger, B., & Egyed, I. (2020) Regional effects of the COVID-19 pandemic and policy responses in Hungary. Reconomy, 6 (3), 208-221. https://doi.org/10.15826 / recon.2020.6.3.018 UDC 330.341 GRNTI 06.52.13
Péter Bucsky / Modal share changes due to COVID-19: The case of Budapest // Transportation Research Interdisciplinary Perspectives. Volume 8, November 2020, 100141. Https://doi.org/10.1016/j.trip.2020.100141
World Bank 2020. "COVID-19 and human capital" ". Europe and Central Asia Region Economy Report Fall 2020. World Bank, Washington DC Colombia. https://doi.org/10.1596 / 978-1-4648-1643-7.
Fedorenko R. V., Toymentseva I. A., Tsegledi Tamash / The current state of logistics of foreign trade transportation in Russia and the countries of the European Union // Humanities, socio-economic and social sciences. - Publishing house: Science and education. - Krasnodar, no. 1, 2020, pp. 152-155. https://doi.org/10.23672 / SAE.2020.1.53262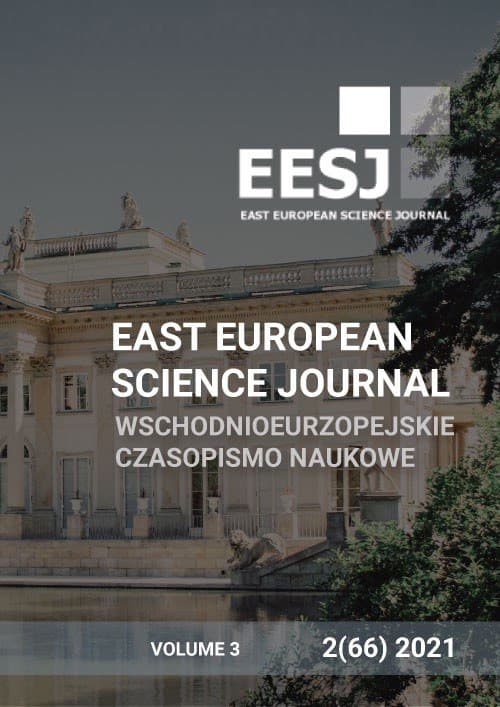 Downloads
License
This work is licensed under a Creative Commons Attribution-NoDerivatives 4.0 International License.
CC BY-ND
A work licensed in this way allows the following:
1. The freedom to use and perform the work: The licensee must be allowed to make any use, private or public, of the work.
2. The freedom to study the work and apply the information: The licensee must be allowed to examine the work and to use the knowledge gained from the work in any way. The license may not, for example, restrict "reverse engineering."
2. The freedom to redistribute copies: Copies may be sold, swapped or given away for free, in the same form as the original.