STUDY OF THE STATE OF FOREST ECOSYSTEMS
Keywords:
forest, ecosystem, biodiversity, carbon deposition, forest cover, plantation restoration, bio productivity.
Abstract
Forest ecosystems of the Shepetivka district of Khmelnytsky comprehensively affect the environment, stabilizing many indicators that improve environmental conditions, biodiversity is preserved, deposited carbon, and stabilizes the district's ecological situation. In the forest cover of Ukraine, which is 15.9%, the total forest cover of the territories occupied by the State Enterprise (SE) "Shepetivka Forestry" is 20.95%: Polonsky district n – 15.9% and Shepetivka district – 26%.
The species composition is dominated by pine plantations, which occupy 41% of the forested area, oak plantations – 28%, birches – 15%, alders – 9%, other breeds – 7%.
The total stock of wood at the "Shepetivka Forestry" State Enterprise is about 7.7 million m3, where coniferous trees - 4.2 million m3, hardwood - 2.1 million m3, softwood - 1.43 million m3. The average stock per  1 ha is 4.1 m3. Plantation area of artificial origin is about 60.3% of the area covered by forest vegetation of lands. The forest-covered area of 32840.3 hectares of phytomass of SE forests "Shepetivka Forestry" is 5224891 tons, where 2604235.8 tons of carbon are accumulated.
However, the analysis of potential productivity of forest areas of SE "Shepetivka Forestry" is only 55.3%. The indicator shows a significant reserve in use potential productivity, which requires the more efficient use of forest areas and improving the quality of forests, increasing their productivity and biological stability.
References
Kravchuk G.I Gutsol A.I Analysis of the ecological condition of forests ecosystems of Eastern Podillya. Collection of scientific works of Vinnytsya National Agrarian University "Agriculture and forestry". 2019. №14. P. 206-219.
Kravchuk G.I, Titarenko O.M Sozological analysis of biodiversity of Vinnytsya region (eastern Podillya), current status, trends, changes and prospects for preservation. Agriculture and forestry: coll. Science. VNAU. 2015. № 2. P. 106.
Kravchuk G.I Improving models of ice damage forest plantations. Collection of scientific works of Vinnytsya National Agricultural University. Journal of research and production and training direction "Agriculture and forestry". 2017. № 6 (Volume 1). P. 185-196.
Kravchuk G.I Determination of the forest stability to withstands the ice damage by major groups of rocks. The 8 th International scientific and practical conference "Perspectives of world science and education", (April 22-24, 2020). – CPN Publishing Group, Osaka, Japan, 2020. P. 608-615.
Public report of the State Agency of Forest Resources of Ukraine. URL: https://mepr.gov.ua/files/images/news_2020/26022020.pdf (access date 20.09.2020)
Bondar A.O, Matusyak M.V The current state of the forest fund forestry enterprises of Podillya. Collection of scientific works. Rural economy and forestry. Vinnytsya. 2016. Vip. № 4. P. 170-179.
Lakida P.I, Vasilishin R.D, Lakida I.P Bioproductivity of forest phytocenoses of Ukraine in the context of global challenges. Lviv: RVV NLTU Of Ukraine. 2016. Vip. 14. P.116.
Lakida P.I, Shvidenko A.Z, Shchepashchenko D.G, Vasilishin R.D, Belous A.M, Lakida I.P, Matushevich L.N Biotic productivity of forests of Ukraine in the European eco-resource dimension // Bioresources and nature management. 2013. 5, № 6. P. 99-106.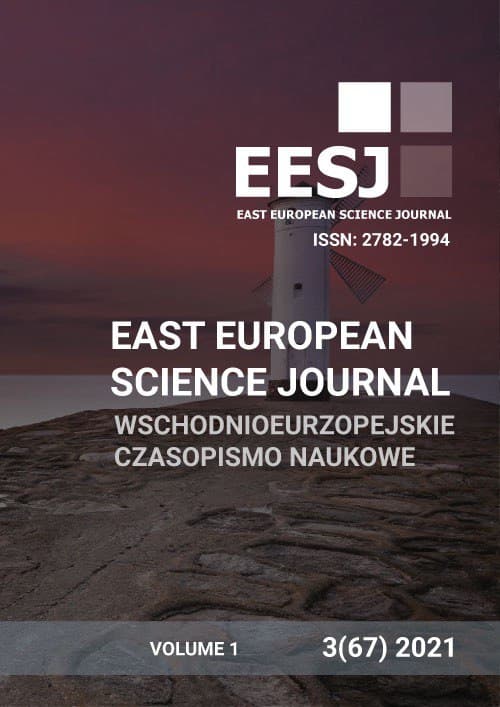 Downloads
License
This work is licensed under a Creative Commons Attribution-NoDerivatives 4.0 International License.
CC BY-ND
A work licensed in this way allows the following:
1. The freedom to use and perform the work: The licensee must be allowed to make any use, private or public, of the work.
2. The freedom to study the work and apply the information: The licensee must be allowed to examine the work and to use the knowledge gained from the work in any way. The license may not, for example, restrict "reverse engineering."
2. The freedom to redistribute copies: Copies may be sold, swapped or given away for free, in the same form as the original.