COVERAGE OF LARGE-SCALE REFORMS CARRIED OUT IN UZBEKISTAN IN THE PRESS OF POLITICAL PARTIES AND EXISTING PROBLEMS IN THIS AREA
Keywords:
mediatization, weekly newspapers, content, political article, journalistic inquiry, party propaganda agencies, private media, government media
Abstract
This article outlines the goals of political parties' rapprochement with the press, the types of media, and their classification. Based on theoretical data the coverage of large-scale reforms in Uzbekistan in the press of political parties by comparing the newspapers of the two parties published on a particular date is examined. The content, number and share of articles reporting on changes in political, socio-economic life in the paged of newspapers are analyzed. The existing problems of party publications in the subject matter and the reasons for them are scanned. 
References
"Adolat". Sharq. T.: 2020.07.19 №18
"XXI asr". Sharq. T.: 2020.07.18 №19
Peter Van Aelst. Jesper Strӧmbӓck. Why political parties adapt to the media: Exploring the fourth dimension of mediatization. International Communication Gazette75(4). June 2013.
Phil Harris. Andrew Lock. Do political parties and the press influence the public agenda? Journal of political marketing. October 2006.
Schrott A (2009) Dimensions: Catch-all label or technical term. In: Lundby K (ed.) Mediatization:
Concept, Changes, Consequences. New York: Peter Lang, pp. 41–62.
Meyer T (2002) Media Democracy: How the Media Colonize Politics. Cambridge: Polity.
Lundby K (2009) Media logic: Looking for social interaction. In: Lundby K (ed.) Mediatization:
Concept, Changes, Consequences. New York: Peter Lang, pp. 101–119.
http://shosh.uz/Toshkent-gazetalari-tarihi/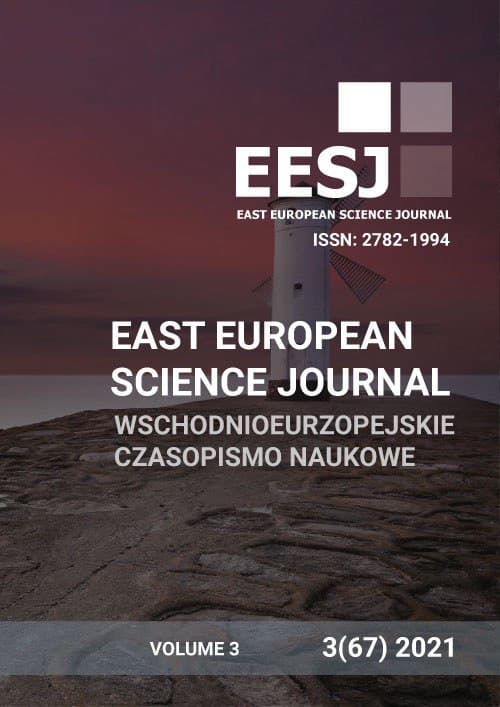 Downloads
License
This work is licensed under a Creative Commons Attribution-NoDerivatives 4.0 International License.
CC BY-ND
A work licensed in this way allows the following:
1. The freedom to use and perform the work: The licensee must be allowed to make any use, private or public, of the work.
2. The freedom to study the work and apply the information: The licensee must be allowed to examine the work and to use the knowledge gained from the work in any way. The license may not, for example, restrict "reverse engineering."
2. The freedom to redistribute copies: Copies may be sold, swapped or given away for free, in the same form as the original.