METHODOLOGICAL FEATURES OF INTRODUCTION FUTURE TEACHERS OF MUSIC ART WITH HEPTALOGY "LIGHT. SEVEN DAYS OF THE WEEK " by K. STOCKHAUSEN
Keywords:
K. Stockhausen, heptalogy, superformula, series, electronic music, spatial music
Abstract
The article presents theoretical and historical information on heptalogy "Light. Seven Days of the Week" by K. Stockhausen and methodological aspects of acquainting future music teachers with it. The concept of heptalogy, features of the embodiment of the spiral principle of development in the construction of the cycle, emphasis on the presence of wave drama and culminations of the plot, complex musical characteristics of the main characters based on the superformula, describes the basic elements of each opera, highlights existing versions of heptalogy. It is emphasized that the work is a huge spatial composition, where the most important part of the score is the resonance and flow of sound between groups of musicians located in different parts of the hall. It is proved that, thanks to the innovations proposed and embodied by K. Stockhausen, heptalogy is the highest point of development of postmodern musical and theatrical art.  
References
Музичне мистецтво: підруч. для 7 кл. для загольноосвіт. навч. закл. / Л.М.Масол, Л.С. Аристова. Харків: СИЦИЯ, 2015. 130с.: іл. [Musical art: textbook. for 7 classes. for general education / L.M.Masol, L.S. Aristova. Kharkiv: SITSIA, 2015. (In Ukr).]
Поспелов П., Чаплыгина М. Каменный ангел или божественный ребенок // Медведь. 1996. 1-2. C. 44-46. [Pospelov P., Chaplygina M. Stone angel or divine child. Bear. 1996. 1-2. 44-46. (In Russ).]
Тарнопольский В. Игра пространствавремени-СВЕТа «Licht» Штокхаузена в трехдневном спектакле Holland Festival. URL: https://www.colta.ru/articles/music_classic/21903igra-prostranstva-vremeni-sveta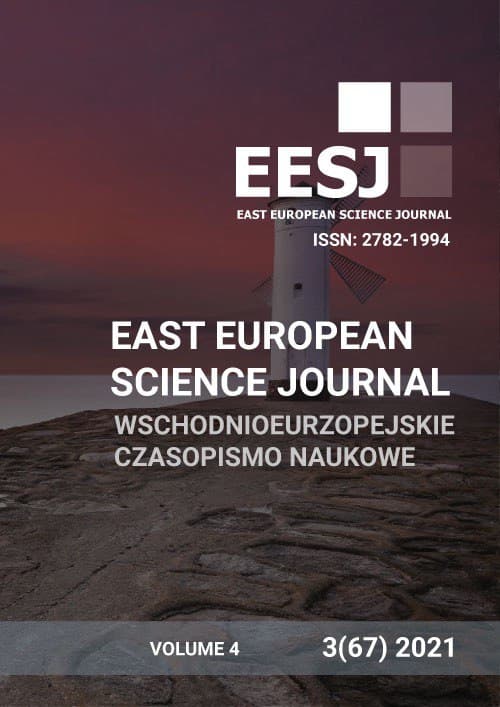 Downloads
License
This work is licensed under a Creative Commons Attribution-NoDerivatives 4.0 International License.
CC BY-ND
A work licensed in this way allows the following:
1. The freedom to use and perform the work: The licensee must be allowed to make any use, private or public, of the work.
2. The freedom to study the work and apply the information: The licensee must be allowed to examine the work and to use the knowledge gained from the work in any way. The license may not, for example, restrict "reverse engineering."
2. The freedom to redistribute copies: Copies may be sold, swapped or given away for free, in the same form as the original.