INDEPENDENT PREDICTORS OF ADVERSE CARDIOVASCULAR EVENTS IN PATIENTS WITH CHF OF ISCHEMIC ORIGIN
Keywords:
Chronic heart failure (CHF)
Abstract
Chronic heart failure (CHF) remains a major burden due to low quality of life, high morbidity, and mortality. An important aspect in the management of heart failure is to provide clinicians necessary knowledge and resources to make better decisions about treatment tactics of such patients. Thus, finding out independent predictors of adverse outcomes of heart failure is still insufficiently studied, and become an important task of internal medicine and cardiology.
References
McGranaghan P., Saxena A., Düngen H.D., et al. Performance of a cardiac lipid panel compared to four prognostic scores in chronic heart failure. Sci Rep. 2021;11(1):8164. Published 2021 Apr 14. doi:10.1038/s41598-021-87776-w
Sciomer S., Moscucci F., Salvioni E., et al. Role of gender, age and BMI in prognosis of heart failure. Eur J Prev Cardiol. 2020;27(2_suppl):46-51. https://doi.org/10.1177/2047487320961980
Carbone S., Lavie C.J., Elagizi A., et al. The Impact of Obesity in Heart Failure. Heart Fail Clin. 2020;16(1):71-80. doi:10.1016/j.hfc.2019.08.008 4. Voronkov, L. H., Amosova, K. M., Bahriy, A. E. et al. Rekomendatsiyi z diahnostyky ta likuvannya khronichnoyi sertsevoyi nedostatnosti [Recommendations for the diagnosis and treatment of chronic heart failure]. Sertseva nedostatnistʹ.,2017; dodatok 1:1–66. [in Ukranian].
Baldasseroni S., Urso R., Orso F., et al. Relation between serum sodium levels and prognosis in outpatients with chronic heart failure: neutral effect of treatment with beta-blockers and angiotensinconverting enzyme inhibitors: data from the Italian Network on Congestive Heart Failure (IN-CHF database). J Cardiovasc Med (Hagerstown). 2011; 12(10): 723-731. https://doi.org/10.2459/JCM.0b013e32834ae87e
Su Y., Ma M., Zhang H., et al. Prognostic value of serum hyponatremia for outcomes in patients with heart failure with preserved ejection fraction: An observational cohort study. Exp Ther Med. 2020;20(5):101. https://doi.org/10.3892/etm.2020.9231
Rich J.D., Burns J., Freed B.H., et al. MetaAnalysis Global Group in Chronic (MAGGIC) Heart Failure Risk Score: Validation of a Simple Tool for the Prediction of Morbidity and Mortality in Heart Failure With Preserved Ejection Fraction. J Am Heart Assoc. 2018;7(20): e009594. https://doi.org/10.1161/JAHA.118.009594
Chen X., Savarese G., Dahlström U., et al. Age-dependent differences in clinical phenotype and prognosis in heart failure with mid-range ejection compared with heart failure with reduced or preserved ejection fraction. Clin Res Cardiol. 2019;108(12):1394-1405. https://doi.org/10.1007/s00392-019-01477-z
Lashkul, D. A. Predyktory rozvytku nespryiatlyvykh podii u khvorykh na khronichnu sertsevu nedostatnist ishemichnoho henezu zi znyzhenoiu fraktsiieiu vykydu livoho shlunochka ta nyrkovoiu dysfunktsiieiu [Predictors of adverse events in patients with ischemic chronic heart failure with reduced ejection fraction and renal dysfunction]. Zaporozhye medical journal, 2016; 96(3):4-9. https://doi.org/10.14739/2310- 1210.2016.3.76914 [in Ukrainian].
Kim Y.H., Han K.D., Jung J.H., et al. Weight change and the incidence of heart failure in the Korean population: data from the National Health Insurance Health checkup 2005-2015 [published online ahead of print, 2020 Nov 5]. Eur J Prev Cardiol. 2020; zwaa049. doi:10.1093/eurjpc/zwaa049
Bennett S., Wong C.W., Griffiths T., et al. The prognostic value of Tei index in acute myocardial infarction: a systematic review. Echo Res Pract. 2020;7(4):49-58. https://doi.org/10.1530/ERP-20-0017 12. Strange G., Stewart S., Celermajer D., et al. Poor Long-Term Survival in Patients With Moderate
Aortic Stenosis. J Am Coll Cardiol. 2019;74(15):1851-1863. https://doi.org/10.1016/j.jacc.2019.08.004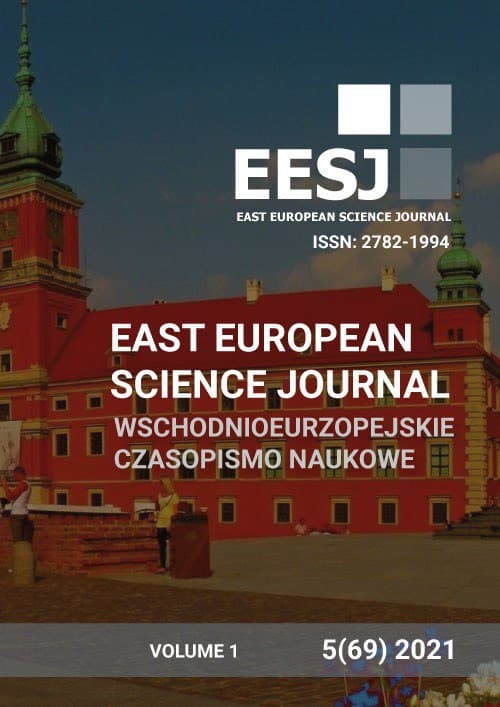 Downloads
License
This work is licensed under a Creative Commons Attribution-NoDerivatives 4.0 International License.
CC BY-ND
A work licensed in this way allows the following:
1. The freedom to use and perform the work: The licensee must be allowed to make any use, private or public, of the work.
2. The freedom to study the work and apply the information: The licensee must be allowed to examine the work and to use the knowledge gained from the work in any way. The license may not, for example, restrict "reverse engineering."
2. The freedom to redistribute copies: Copies may be sold, swapped or given away for free, in the same form as the original.