THE ESSENCE OF INVESTMENT POLICY, ITS ROLE AND PLACE IN THE SYSTEM OF INVESTMENT ACTIVITY
Keywords:
state investment policy, concept of investment policy, formation, realization.
Abstract
The article investigates the essence of investment policy, morphological analysis of the definition of "public investment policy". The study determined that the state's investment policy should be considered from the standpoint of a systematic approach. Following the position of the system approach, it was proposed to apply an improved model of investment policy concept formation and the place of investment policy in the economic policy of the state was determined. Also, based on the application of the methodological approach, the components of the mechanism of formation and implementation of investment policy were identified and presented in the form of a diagram.
References
Zagorodnij A. G. Finansovo-ekonomichnij slovnik / A. G. Zagorodnij, G. L. Voznyuk. – K. : Znannya, 2007. – 1072 s.
Gospodarskij kodeks Ukrayini : zatverdzhenij Zakonom Ukrayini vid 16 sichnya 2003 r. № 436-IV [Elektronnij resurs] // Verhovna Rada Ukrayini : [sajt]. – Rezhim dostupu : http://zakon2.rada.gov.ua/ laws/show/436-15.
Kondrashova M. V. Teoretichni osnovi formuvannya derzhavnoyi investicijnoyi politiki na rivni regionu / M. V. Kondrashova // Derzhava ta regioni (Seriya: Derzhavne upravlinnya) – 2008. – № 2. – S. 118-121.
Sergeev I. V. Organizaciya i finansirovanie investicij / I. V. Sergeyev, I. I. Veretennikova, V. V. Yanovskij. – Moskva: Finansy i kredit, 2000. 400 s.
Derzhavne regulyuvannya ekonomiki : navch. posib. / S. M. Chistov, A. Ye. Nikiforov, T. F. Kucenko [ta in.]. – K. : KNEU, 2000. – 316 s.
Borsh L. M. Investuvannya: teoriya i praktika / L. M. Borsh, S. V. Gerasimova. – K. : Znannya, 2007. – 685 s.
Sokurenko P. I. Investicijna politika yak efektivna forma upravlinnya uhvalennyam investicijnih rishen / P. I. Sokurenko, O. F. Krishan // Yevropejskij vektor ekonomichnogo rozvitku. – 2010. – № 1 (8). – S. 208–214.
Marcin V. Udoskonalennya derzhavnogo regulyuvannya investicijnoyi diyalnosti v ekonomici Ukrayini / V. Marcin // Aktualni problemi ekonomiki. – 2007. – № 5 (71). – S. 52–53.
Vodyanov U. Novye instrumenty gosudarstvennogo regulirovaniya investicij. Problemy teorii i praktiki upravleniya. 2004. № 5. S. 94-95.
Moskalyuk N. P. Derzhavna investicijna politika v umovah stabilizaciyi nacionalnoyi ekonomiki: avtoref. dis. … Kiyiv , 2002. 11. Kushlin V.I. Gosudarstvennoe regulirovanie rynochnoj ekonomiki. / V. I. Kushlin. – M. : Izd – vo RAGS. – 2005. – 332 s.
Pismennaya N. E. Sovershenstvovanie regionalnoj investicionnoj politiki na sovremennom etape (Stavropolskij kraj) / N. E. Pismennaya // Ekonomika i upravlenie. – 2006. – № 1 (22). – S. 53.
Nacionalna ekonomika: navch. posib. dlya stud. vish. navch. zakl. [Bilocerkivec V. V., Zavgorodnya O. O., Lebedyeva V. K. ta inshi]; Za red. V. M. Tarasevicha – K.: Centr uchbovoyi literaturi, 2009. – 280 s.
Rajzberg B. A., Sovremennyj ekonomicheskij slovar / B. A. Rajzberg, L. Sh. Lozovskij. – M. : INFRA-M, 2005. – 479 s.
Blank I.A. Investicionnyj menedzhment: Uchebnyj kurs. – K..: Elga, Nika-Centr, 2001. – 448 s.
Chervanov D. M. Menedzhment investicijnoyi diyalnosti pidpriyemstv : navch. posib. / D. M. Chervanov. – K. : Znannya-Pres, 2003. – 622 s.
Yacenko A. V. Formuvannya investicijnoyi politiki zi strategichnih pozicij rozvitku Ukrayini / A. V. Yacenko // Investiciyi: praktika ta dosvid. – 2010. – № 8. – S. 12-17.
Golenisheva Ye. Yu. Teoretichni zasadi derzhavnoyi investicijnoyi politiki / Ye. Yu. Golenisheva // Visnik Nacionalnogo universitetu civilnogo zahistu Ukrayini. Seriya : Derzhavne upravlinnya. - 2015. - Vip. 2. - S. 1-7. - Rezhim dostupu: http://nbuv.gov.ua/UJRN/VNUCZUDU_201 5_2_3
Gricenko L. L. Derzhavna investicijna politika: sutnist, cili ta zavdannya / L. L. Gricenko // Naukovi praci Kirovogradskogo nacionalnogo tehnichnogo universitetu. Ekonomichni nauki. – Kirovograd : KNTU, 2012. – Vip. 22. – Ch. II. – S. 90–96.
Dzhusov O. A. Investicijni strategiyi institucijnih investoriv: monografiya / O. A. Dzhusov. — D.: Nauka i osvita, 2005. — 206 s.
Danilishin B.M. Makroekonomichne regulyuvannya investicijnih procesiv: [monografiya] / Danilishin B.M., Koreckij M.H., Dacij N.V. — Nizhin: TOV «Vidavnictvo «Aspekt-Poligraf», 2007. — 204 s.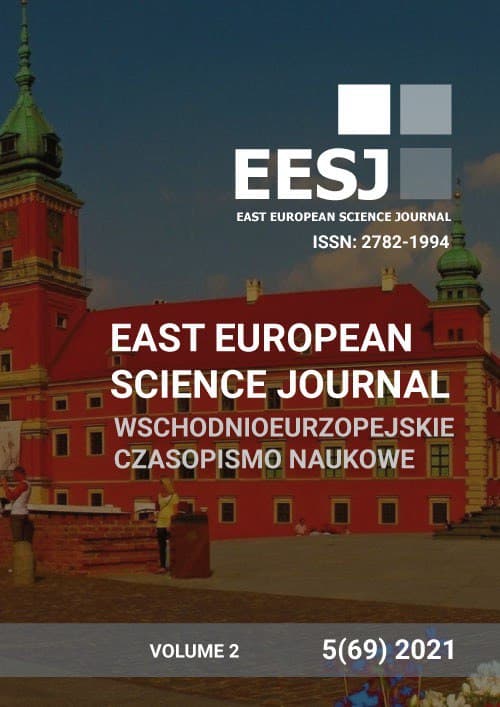 Downloads
License
This work is licensed under a Creative Commons Attribution-NoDerivatives 4.0 International License.
CC BY-ND
A work licensed in this way allows the following:
1. The freedom to use and perform the work: The licensee must be allowed to make any use, private or public, of the work.
2. The freedom to study the work and apply the information: The licensee must be allowed to examine the work and to use the knowledge gained from the work in any way. The license may not, for example, restrict "reverse engineering."
2. The freedom to redistribute copies: Copies may be sold, swapped or given away for free, in the same form as the original.