REVIVAL AND ESTABLISHMENT OF PROFESSIONAL ASSOCIATIONS, PROFESSIONAL ORGANIZATIONS AND ASSOCIATIONS IN BULGARIAN HEALTHCARE (1990-2019)
Keywords:
associations, unions, professional organizations, healthcare, overview
Abstract
From 1947 to 1990, all health professionals gradually became part of the Health Workers' Union. At the beginning of the democratic changes in Bulgaria (1989-1990) the revival and registration of professional organizations of the medical professions began. Some of them for a short time, others for a longer period are members of the Confederation of Independent Trade Unions in Bulgaria and the Confederation of Labor "Support". With the legislative changes in the country, the healthcare professions became regulated professions, which led to the emergence of legally legitimate professional organizations. The purpose of this review is to trace and present the revival of professional organizations of health professionals in Bulgaria after 1990. Archival documents, written sources and websites of official organizations and trade unions were used for this purpose. From the collected and presented information we can conclude that according to the legislation of the Republic of Bulgaria each regulated profession should have its own professional organization, regardless of whether it is a union or an association. Some professions have independent legally legitimate professional organizations, while others are part of the Bulgarian Association of Healthcare Professionals.
References
Aleksandrov Al., 2020. Haost v zdraveopazvaneto tryabva da priklyuchi, https://clinica.bg/10506 (7.04.2020)
Aleksandrov Al. 2019. Feldsherite ni namalyaha napolovina, zaminavat za SASh i Kanada, V. "Monitor", https://www.monitor.bg/bg/a/view/ (8.04.2020)
Berov Iv., 2017. Nuzhen e zakon za profesionalnata organizaciya na zbotehnicite https://www.zdrave.net (21.05.20)
Bosnev Iv., N. Sharkov, Zh. Maslinkova, 2010, Almanah, 105-godishna istoriya, vtoro korigirano i doplneno izdanie, Blgarski zbolekarski syuz, Sofiya, 311
Varneva M., 2013, Retrospekciya, analiz i socialno-psihologicheski problemi pri podgotovkata i realizaciyata na "profesionalen bakalavr" po specialnost "Zbotehnik", Disertacionen trud za pridobivane na ONS "Doktor", MU-Varna
Varneva M., 2014, Zbotehnikata (nyakoga i sega), Slavena, Varna, 154
Varneva M., 2020, Profesionalnosslovni organizacii na zbotehnicite v Blgariya-retrospekciya, Zbotehnika, br. 1 (21), Infodent-BG OOD, 14-26
Vaseva K., 2019, Zadlzhitelnoto chlenstvo e buhalka, s koyato ni upravlyavat, Pravo i zdrave, https://czpz.org/treatment/professionals/10065
Vasileva M., (predsedatel US na BAPZG), 2019. Horata ne mogat da razberat razlikata mezhdu sindikat i sslovna organizaciya, ZDRAVE.NET, Blgarskiyat zdraven portal (https://www.zdrave.net/) (4.04.2020).
Zakon za vissheto obrazovanie obn., DV, br. 112 ot 27.12.1995 g. i posledvalite izmeneniya publikuvani v DV v godinite
Zakon za zdraveto obn., DV, br. 70 ot 10. 08. 2004 g., v sila ot 13. 01.2005, Izm. DV, br. 46 ot 3.06.2005 g.
Institut za pazarna ikonomika. 2006, Poredniyat nov komsomol ili za zakonoproekta za szdavane na monopolna sslovna organizaciya na farmacevtite, Pregled na stopanskata politika, br. 246 ISSN1313–0544, https://ime.bg/bg/articles/poredniqt-now-komsomolili-za-zakonoproekta-za-syzdawane-na-monopolnasyslowna-organizaciq-na-farmacewtite/ (1.04.2020)
Katrova L., Kr. Cokov, I. Ivanov, 2017. Ochakvaniya na dentalnite lekari v Blgariya ot tyahnata profesionalno-sslovna organizaciya20 godini sled vzstanovyavane na dejnostta ѝ, Socialna medicina, br. 4, 26-30
Katrova L., 2011, Obshestveno dentalno zdrave, dentalna profesiya, dentalna praktika, WINI, Sofiya, ISBN 978-954-9437-26-3, 320 s.
Kehajov Vl. 2015. Chetvrt vek-otkroveniya. Zbotehnika, br. 3/april 2015, SZB, Sofiya
Kinov V., K. Milenkov, Istoriya na Blgarskiya lekarski syuz ot 1901 g. do mart 2003 g., kniga prva, Blgarski lekarski syuz, 208
Mavrov M., M. Sharkova, A. Yanakieva, D. Bakova. 2017. Sslovnite organizacii v Blgarskoto zdraveopazvane. Problemi i predizvikatelstva pred ssloviyata. Predlozheniya DE LEGE FERENDA, Zdravna ikonomika i menidzhmnt, br. 2, 34-37
Mavrodieva D., Nepublikuvani spomeni za Syuz na zbotehnicite v Blgariya i regionalna kolegiya Varna
Nenova N. 2019. Zdravnata komisiya othvrli i dvata zakonoproekta za razdelyane na BAPZG, https://www.zdrave.net (07.04.2020)
Nenova N. 2019. I Valeri Simeonov predlozhi zakon za razdelyane na BAPZG, https://www.zdrave.net (07.04.2020) 21. Petrova L. (predsedatel na NSBFB), 2018. Na edna krachka sme ot szdavaneto na sslovna organizaciya na bakalavr - farmacevtite https://www.credoweb.bg/page/76187/natsionalnosdruzhenie-na-bakalavar-farmatsevtite-vbalgariya/about?expandedInfo=true
Pismo do d-r Vano Sharkov Zam. Ministr na zdraveopazvaneto, 10.03.2016 g., arhiv SZB
Radeva M., 2018. Profesii v zdraveopazvaneto - osnovni ponyatiya i kritichni belezhki, Trudove na rusenskiya universitet, tom 57, kn. 7, Rusenski universitet, 74-80
Radeva M., 2018. Novi sslovni organizacii v zdraveopazvaneto – na zbotehnicite i pomoshnik-farmacevtite, https://mariaradeva.com (7.04.2020) 25. Radeva M., 2012. Regulirani profesii v zdraveopazvaneto – profesionalna kompetentnost, Trudove na rusenskiya universitet, tom 51, seriya 8.3, Rusenski universitet, 41-45
Reshenie № 28 ot 21 yanuari 2016 g. za izmenenie i doplnenie na Reshenie № 619 na Ministerskiya svet ot 2008 g. za priemane spisk na reguliranite profesii.
Reshenie № 29/1998g. na Konstitucionniya sd po KD № 28/1998 g.
Todorova M. Rolya na organizaciite na rabotnicite i sluzhitelite v industrialnite otnosheniya, http://www.referati.org/profsyiuzisyshtnost-i-vidove/59265/ref (20.05.2020)
Ustav na Syuz na zbotehnicite v Blgariya, priet prez 1990 g., arhiv na SZB.
Udostoverenie za registraciya na SZB, Sofijski gradski sd, 5.11.1990 g., arhiv SZB
https://spravochnik.framar.bg/Institucii i organizacii/Blgarski-farmacevtichen syuz (29.03.2020)
https://blsbg.com/bg/pages/history
http://mitko.villaverdebansko.com/Institucii.pdf
http://sbms.bg/# (oficialen sajt na SBMS), (08.04.2020)
http://sbms.bg/Medicinski-budilnik
https://nacid.bg/sites/qual/index.php?id=7 NACID (07.04.2020)
https://www.credoweb.bg/page/26058/aliansna-balgarskite-akusherki/
https://www.technician-bg.com/aboutus/statute/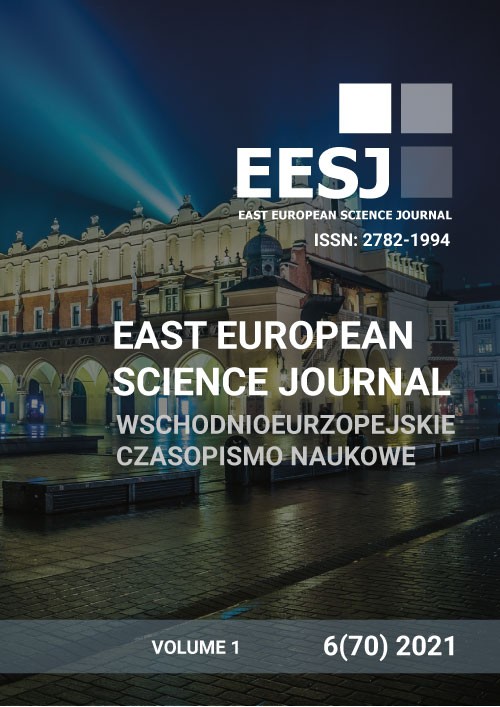 Downloads
License
This work is licensed under a Creative Commons Attribution-NoDerivatives 4.0 International License.
CC BY-ND
A work licensed in this way allows the following:
1. The freedom to use and perform the work: The licensee must be allowed to make any use, private or public, of the work.
2. The freedom to study the work and apply the information: The licensee must be allowed to examine the work and to use the knowledge gained from the work in any way. The license may not, for example, restrict "reverse engineering."
2. The freedom to redistribute copies: Copies may be sold, swapped or given away for free, in the same form as the original.