PROBLEMS OF EXISTENTIAL ORDER IN THE WORKS OF L. ULITSKAYA IN CRITICAL DISCOURSE
Keywords:
existential, existence, problem, life, death, story, romance
Abstract
The article analyzes the responses of critics and literary critics about the work of the modern Russian writer L. Ulitskaya. In the field of our review came research works devoted to the analysis of existential problems in the small prose of the writer and her novels "Casus Kukotsky" and "Daniel Stein, Translator".
References
Knurowska Monika. Telesnost v rasskazah Lyudmily Ulickoj. Slavica Wratislaviensia. 2010. № 152. S. 67–79.
Abdulina A.Sh. O zhenskom v povesti «Sonechka» i L. Ulickoj. Filologicheskie nauki. Voprosy teorii i praktiki. Tambov: Gramota. 2017. № 8 (74): v 2-h ch. Ch. 1. S. 9–11.
Bykov A. «Sonechka» i drugie. Ural. 1994. № 2–3. S. 287–288.
Gorelik M. Proshanie s ortodoksiej. Novyj mir. 2007. № 5. S. 168–172.
Dyakova E. Bolshoj knigoj nazvano zhitie (Syuzhety). URL: https://novayagazeta.ru/articles/2007/11/26/30973bolshoy-knigoy-nazvano-zhitie(data obrasheniya: 03.04.2020).
Kirillina T. Reducirovannoe hristianstvo: roman Lyudmily Ulickoj «Daniel Shtajn, perevodchik» kak zerkalo rossijskoj intelligencii. URL: https://rusk.ru/st.php?idar=41096 (data obrasheniya: 15.06.2019).
Koksheneva K. Dyra novogo ateizma. O romane Lyudmily Ulickoj «Daniel Shtajn, perevodchik». Russkij literaturnyj zhurnal. URL: http://www.hrono.ru/text/2008/kok1008.html (data obrasheniya: 7.09.2018).
Koric M. Dve tysyachi let spustya. Lehaim. Mart 2007. ADAR 5767–3 (179). URL: https://lechaim.ru/ARHIV/179/korits.htm (data obrasheniya: 13.04.2020).
Kuznecov I.V. «Daniel Shtajn» L. Ulickoj v russkoj literaturnoj tradicii. URL: https://www.semanticscholar.org/paper/"DanielShtajn"-L.-Ulickoj-vrusskojliteraturnojKuznecov/3d70f9015f23c29db1 0da1fbf1685f923a4ed4a3 (data obrasheniya: 15.06.2019).
Kuklin L. Kazus Ulickoj. Neva. 2003. № 7. S. 177–178.
Kurbacheva O.V. Ontologiya lichnosti v hudozhestvennoj literature na rubezhe XX–XXI vekov. Filosofiya i socialnye nauki. 2015. № 1. S. 63–66.
Motamedniya M.N. Ekzistencialnaya problematika rasskazov L. Ulickoj (na primere cikla rasskazov «Bednye rodstvenniki»). Znanie. Ponimanie. Umenie. 2018. № 1. C. 216–224.
Narinskaya A. Roman o horoshem cheloveke. Kommersant. № 224, 05.12.2007. S. 21. URL: https://www.kommersant.ru/doc/832404 (data obrasheniya: 8.04.2020).
Osmuhina O.Yu. Svoeobrazie recepcii hristianstva v proze Ulickoj 2000-h godov. Filologiya i kultura. Phylologyandculture. 2013.
№ 2 (32). S. 176–180. URL: https://cyberleninka.ru/article/n/svoeobrazie-retseptsiihristianstva-v-proze-l-ulitskoy-2000-h-gg/viewer (data obrasheniya: 13.04.2020).
Rebel G. Cherty romana 21 veka v proizvedeniyah A. Ivanova i L. Ulickoj. Neva. 2008. № 4. S. 194–199.
Ryzhova O. Koitus Kukockogo, ili Samaya intelligentnaya domohozyajka. Literaturnaya gazeta. 2004. № 37. S. 4–7.
Semikina Yu.G. Antinomiya «otkrytogo» i «zamknutogo» hronotopa v romane L. Ulickoj «Kazus Kukockogo». Izvestiya Volgogradskogo gosudarstvennogo pedagogicheskogo universiteta. Seriya «Filologicheskie nauki». 2008. № 2 (26). S. 167–171.
Skokova T. A. Proza Lyudmily Ulickoj v kontekste russkogo postmodernizma: diss. … kand. filol. nauk: 10.01.01. M., 2010. 168 c.
Smorodina A.I., Smorodin K.V. Kazus ot Ulickoj. Moskva. 2008. № 8. s. 213–226.
Curkan A. Edinstvo v mnogoobrazii, ili narod izbrannyj // Staroe literaturnoe obozrenie. 2001. № 2(278). URL: http://magazines.russ.ru/slo/2001/2.
Cherepova T.I. «Proklyatye voprosy» – eticheskoe yadro russkoj filosofii i literatury. Nauchnye vedomosti. Seriya Filosofiya. Sociologiya. Pravo. 2016. № 24 (245) Vypusk 38.
Sheglova E. Nesbyvshayasya mechta. O proze L. Ulickoj. Zvezda. 2012. № 3. S. 217–229.
Sheglova E. O spokojnom dostoinstve – i ne tolko o nem: Lyudmila Ulickaya i ee mir. Neva. 2003. №7. S. 183–189.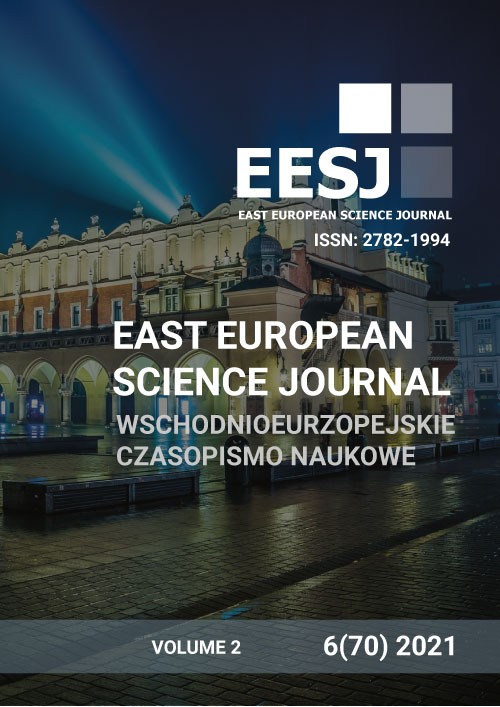 Downloads
License
This work is licensed under a Creative Commons Attribution-NoDerivatives 4.0 International License.
CC BY-ND
A work licensed in this way allows the following:
1. The freedom to use and perform the work: The licensee must be allowed to make any use, private or public, of the work.
2. The freedom to study the work and apply the information: The licensee must be allowed to examine the work and to use the knowledge gained from the work in any way. The license may not, for example, restrict "reverse engineering."
2. The freedom to redistribute copies: Copies may be sold, swapped or given away for free, in the same form as the original.