METHOD OF AUTOMATED SCHEDULING BY USING GREEDY ALGORITHM
Keywords:
scheduling, greedy algorithm, optimization problem, process automation.
Abstract
The paper proposes a method for automated scheduling. This method is based on applying a greedy algorithm to generate the first version of the employee schedule.
References
Samsonova N. V., Simonov A. B. Sostavlenie raspisanija v vysshem uchebnom zavedenii: matematicheskie metody i programmnye produkty // E-Management. 2018. №1.
Galavanova Ju. I. Obzor sovremennyh metodov v avtomatizacii sostavlenija raspisanija v organizacijah obshhego obrazovanija // Dostizhenija nauki i obrazovanija. 2018. №3 (25).
Igoshin V. I. Matematicheskaja logika i teorija algoritmov: ucheb. Posobie dlja stud. vyssh. ucheb. Zavedenij. –2-e izd., ster. –M.: Izdatel'skij centr «Akademija», 2008. –448 s
Chebotarev V.E., Kosenko V.E. Proektirovanie informacionnyh sistem: uchebnoe posobie. K.: SGAKU, 2015. —448 s.
Kormen, T., Lejzerson, Ch., Rivest, R., Shtajn, K. Algoritmy: postroenie i analiz — 2-e izd. — M.: Vil'jams, 2005. — 1296 s.
Markelov, M. M. Upravlenie nagruzkoj na operatorov v sistemah massovogo obsluzhivanija s ispol'zovaniem intellektual'nogo analiza dannyh// Vostochno-Evropejskij nauchnyj zhurnal. – 2021. – № 1-4(65). – S. 54-57.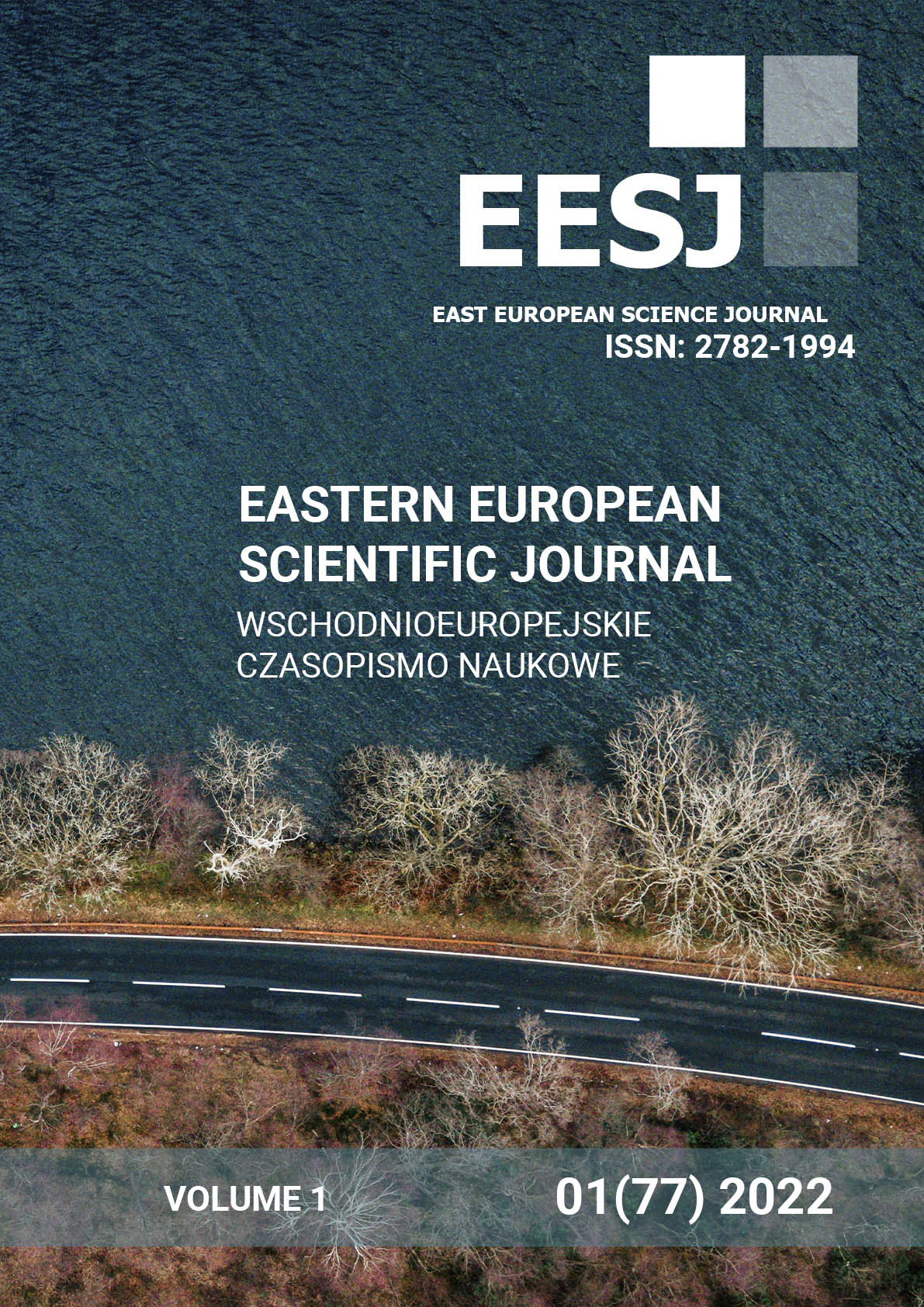 Downloads
License
This work is licensed under a Creative Commons Attribution-NoDerivatives 4.0 International License.
CC BY-ND
A work licensed in this way allows the following:
1. The freedom to use and perform the work: The licensee must be allowed to make any use, private or public, of the work.
2. The freedom to study the work and apply the information: The licensee must be allowed to examine the work and to use the knowledge gained from the work in any way. The license may not, for example, restrict "reverse engineering."
2. The freedom to redistribute copies: Copies may be sold, swapped or given away for free, in the same form as the original.