INFORMATION CULTURE AS ESSENTIAL COMPONENT OF MEDIA EDUCATION
Keywords:
infocommunicative space, media education, manipulation, mass media, media culture, media production, media literacy.
Abstract
The relevance of the work is due to the intensive development of the infocommunication space in recent years and the fact that it has significantly expanded and began to play an important role. In this regard, the relevance of media education, which is directly related to the formation of information culture, is significantly increased. The importance of information culture is determined by the increased need of every citizen for continuous professional development, updating of knowledge, mastering new types of activities and the presence of protection from manipulative influences and negative influence from the media. The model of a modern person is considered taking into account the significant role of the mass media in his professional and personal development.
References
Grabelnikov A. A. Mass media of post-Soviet Russia. - M.: RUDN Publishing House, 1996. -167 pp.
Gendina N. I. Information culture, creativity and creativity of high school graduates in the context of the problem of human capital development. - M, 2009.Issue 1. - pp. 57-63.
Gritsenko G. D. Infocommunicative technologies and quality issues of the educational process in a modern university / / Information education and professional and communicative technologies of the XXI century: Materials of the International Scientific and Practical Conference. - Odessa, 2011. - pp. 215-218.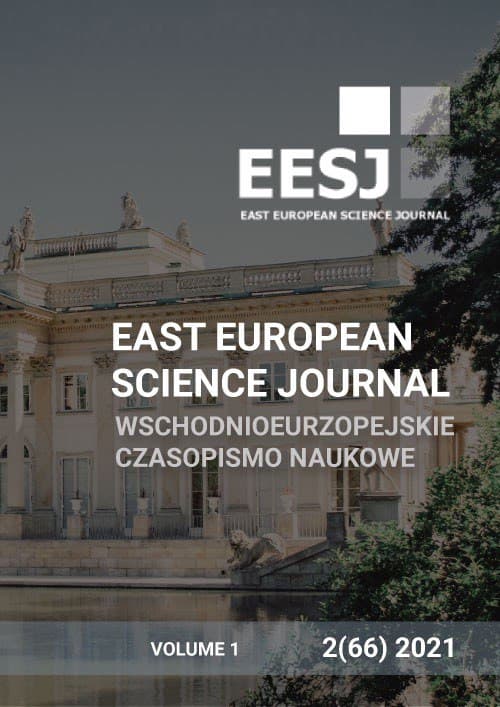 Downloads
License
This work is licensed under a Creative Commons Attribution-NoDerivatives 4.0 International License.
CC BY-ND
A work licensed in this way allows the following:
1. The freedom to use and perform the work: The licensee must be allowed to make any use, private or public, of the work.
2. The freedom to study the work and apply the information: The licensee must be allowed to examine the work and to use the knowledge gained from the work in any way. The license may not, for example, restrict "reverse engineering."
2. The freedom to redistribute copies: Copies may be sold, swapped or given away for free, in the same form as the original.