EFFECT OF CHLORELLA MICROHYDROGEN SUSPENSION ON PRODUCTIVITY AND GROWTH INTENSITY OF LAMBS
Keywords:
microalgae, chlorella, suspension, milk, milk productivity, live weight, growth, fat, blood.
Abstract
The work was performed in Rozdilnyanske LLC of Rozdilnyansky district of Odessa region. For research, 5 groups of suckling ewes of the Gypsy breed were formed with 10 heads each, one of the groups was a control. Groups were formed by the method of analogue groups taking into account the breed, age in lambs, live weight, which was 50 kg. Chlorella microalgae suspension was fed to ewes in the first 20 days of lactation, in the amount of 3; 5; 7; 9 ml per 1 kg of live weight. Growth intensity, external parameters, and hematological and biochemical composition of blood were determined in newborn lambs at the age of 20 days according to generally accepted methods. It was found that feeding a suspension of chlorella microalgae to lactating ewes at the rate of 3, 5, 7, 9 ml per 1 kg of live weight increases milk productivity by 2.6-4.4 times and live weight of the offspring by 58.8-96.9%, compared to ewes that did not use chlorella microalgae suspension. With an increase in the amount of chlorella microalgae suspension in the diet of lactating ewes, the absolute increase in live weight of their offspring increases by 2.4-4.5 times. The average daily increase in live weight of lambs ranged from 199 g  to 339.5 g 
References
Bogdanov N.I. Hlorella: zelenyj korm kruglyj god / N.I. Bogdanov // Kombikorma. –2004. –No 3. –S. 66.
Borisenko E.Ya., Baranov K.V., Lisicyn A.N. Praktikum po razvedeniyu selskohozyajstvennyh zhivotnyh. M.: 1982. S.35 – 38.
Zolotarova O.K. Perspektivi vikoristannya mikrovodorostej u biotehnologiyi .–K.: Alterpres, 2008 –234 s
Karunskij O.J., Voronyuk T. Vpliv suspenziyi hloreli na produktivnist ta yakist m'yasa svinej, sho znahodyatsya na vidgodivli / O. J. Karunskij, T. Voronyuk //Zernovi produkti i kombikormi Vip. №3. 2020. S.59 – 64.
Plohinskij N. A. Rukovodstvo po biometrii dlya zootehnikov / N. A. Plohinskij. — M. : Kolos, 1969. —352s.
Inter'yer silskogospodarskih tvarin : navch. posib./ J.Z.Sirackij, Ye.I.Fedorovich, B.M.Gopka, ta inshi .–K.: Visha osvita, 2009. –280 s.
Shtompel M.V., Vovchenko B.O. Tehnologiya virobnictva produkciyi vivcharstva: navch. vidanya .K.: Visha osvita. 2005. 343s.
Teoretichni ta praktichni osnovi tehnologiyi virobnictva produkciyi vivcharstva / Linnik V. S., Medvedyev A. Yu., Prudnikov V.G. ta inshi. 2013. 238s.
Kashif M. Shaikh, Asha A. Nesamma, Malik Z. Abdin and Pavan P. Jutur, Evaluation of Growth and Lipid Profiles in Six Different Microalgal Strains for Biofuel Production, Conference Proceedings of the Second International Conference on Recent Advances in Bioenergy Research, 10.1007/978-981-10-61073_1, (3-16), (2017).
Keijiro U. Method for producing Chlorella fermented food. 2011. United States Patent. Patent No.: US 7,914,832 B2.
Han J. G., Kang G. G., Kim J. K., Kim S. H. The present status and future of Chlorella. Food Sci Ind. 2002;6:64–69.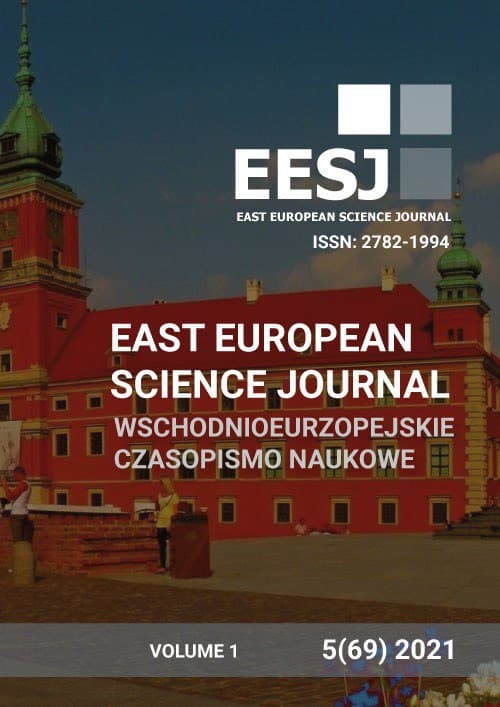 Downloads
License
This work is licensed under a Creative Commons Attribution-NoDerivatives 4.0 International License.
CC BY-ND
A work licensed in this way allows the following:
1. The freedom to use and perform the work: The licensee must be allowed to make any use, private or public, of the work.
2. The freedom to study the work and apply the information: The licensee must be allowed to examine the work and to use the knowledge gained from the work in any way. The license may not, for example, restrict "reverse engineering."
2. The freedom to redistribute copies: Copies may be sold, swapped or given away for free, in the same form as the original.