SETTING GOALS AND DEVELOPING AN EFFECTIVE CONDUCT STRATEGY OF ART HIGHER EDUCATION INSTITUTIONS IN UKRAINE
Keywords:
goal setting; goal tree; strategic development; organizational and economic management mechanism; higher education institutions; art education; European integration.
Abstract
The article actualizes scientific issues related to the development of effective goal-setting activities of art higher education institutions in Ukraine, which are aimed at ensuring sustainable development of art higher education and it will contribute to the development of the domestic economy in the international dimension. The priority directions of development of the system of art higher education with the subsequent formation of alternative management decisions on their successful realization are singled out. It has been noted the key role of innovative support of the organizational and economic mechanism of management of higher education institutions with art profile and bringing them in line with the progressive challenges and bold demands of modern markets of educational services and human capital. The applied significance of the article is to present management cases from European educational practice with the possibility of its approbation in the domestic system of higher art education. This will contribute to a more efficient and sound development of appropriate areas for improving organizational structures and processes, as well as appropriate subsystems of functional support of the mechanism of management of the higher education system in Ukraine.
References
Belskij V., Borovinskaya D. Aktualnye modeli razvitiya obrazovaniya: podhody i principy ih realizacii. Socialnye i gumanitarnye znaniya. 2019. №2. S. 27-38.
Kuznecova V. M., Shevernicka N. M. Suchasni tendenciyi misteckoyi osviti. Visnik HDADM: mistecka osvita. 2017. №3. S. 15-19.
Kucenko V., Trillenberg G. Paradigma strategiyi rozvitku sociogumanitarnoyi sferi v konteksti globalizacijnih procesiv. Visnik ekonomichnoyi nauki Ukrayini. 2013. №1. S. 94-100.
Pidgotovka fahivciv u ZVO na pochatok 2019/20 navchalnogo roku za galuzyami znan vidpovidno do Pereliku 2015 roku : statistichnij byuleten. Kiyiv : Derzhavna sluzhba statistiki Ukrayini; 2020c. URL : http://www. ukrstat.gov.ua.
Stadnij Ye. Ukrayinske studentstvo za kordonom: dani do 2017/18 navchalnogo roku. CEDOS. 2019. URL: https://cedos.org.ua/ researches/ukrainske-studentstvo-za-kordonom-danido-201718-navchalnohoroku.
Strategiya rozvitku vishoyi osviti v Ukrayini na 2021-2031 rr. Kiyiv : Ministerstvo osviti i nauki Ukrayini. 2020. URL: http://osvita.ua/doc/files/news/768/76871/STRATEHIYA_ROZVYTKU_VYSHCHOYI_OSVITY_V_U.pdf.
Christensen C. M., Eyring H. J. The innovative university: changing the DNA of higher education from the inside out. San Francisco: Wille; 2011.
Joint Declaration of the European Ministers of Education. The Bologna Declaration of 19 June 1999. URL: https://web.archive.org/ web/20080211212119/http://www.bolognabergen2005.no/Docs/00Main_doc/99 0719BOLOGNA_DECLARATION.PDF.
Haanaes Kn. How universities must adapt to train future leaders? World Economic Forum. 2020. URL: https://www.weforum.org/agenda/2020/01/ higher-education-leadership.
Hansen M. Higher education needs dusting off for the 21st century. World Economic Forum. 2018. URL: https://www.weforum.org/agenda/2018 /03/make-higher-education-skills-relevant-forstudents.
Kalonaityte K. Normkritisk pedagogik. Denmark: Eurographic; 2014.
Martynyshyn Ya. Management Abilities of Personality Culture Manager: Theoretical-Empirical Analysis. Psychological Accompaniment of Personality Development : Monograph. Lviv-Torun : Liha-Pres; 2019. R. 204-222.
Observatory Magna Charta Universitatum. The Magna Charta Universitatum. 1988. URL: http://www.magna-charta.org/magna-charta-universitatum/read-the-magna-charta/the-magna-charta.
Observatory Magna Charta Universitatum. The Magna Charta Universitatum. 2020. URL: http://www.magna-charta.org/magna-charta-universitatum/mcu-2020.
Readings B. The University in Ruins. Cambridge and London: Harvard University Press; 1996.
Titarenko L., Zaslavskaya M., Avetisyan P. Academic, and corporate cultures in modern university (a case study of Armenia and Belarus). Wisdom. 2019. №1(12). R. 49-61.
UNESCO Institute for statistics. School enrolment, tertiary (% gross). 2020. URL: https://data.worldbank.org/indicator /SE.TER. ENRR.
United Nations General Assembly. Resolution 57/254 "United Nations Decade of Education for Sustainable Development". UN Documents: Gathering a Body of Global Agreements. 2002. URL: http://www.un-documents. net/a57r254.htm.
World Economic Forum. The Future of Jobs Report 2020. 2020. URL: https://www.weforum.org/reports/the-future-of-jobsreport-2020.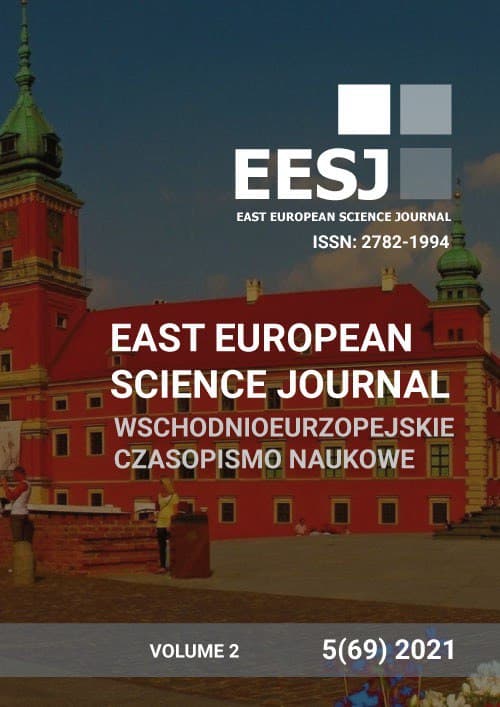 Downloads
License
This work is licensed under a Creative Commons Attribution-NoDerivatives 4.0 International License.
CC BY-ND
A work licensed in this way allows the following:
1. The freedom to use and perform the work: The licensee must be allowed to make any use, private or public, of the work.
2. The freedom to study the work and apply the information: The licensee must be allowed to examine the work and to use the knowledge gained from the work in any way. The license may not, for example, restrict "reverse engineering."
2. The freedom to redistribute copies: Copies may be sold, swapped or given away for free, in the same form as the original.